The free day at the FIDE Women's World Championship Match means it is time for side activities!
Photos by Stev Bonhage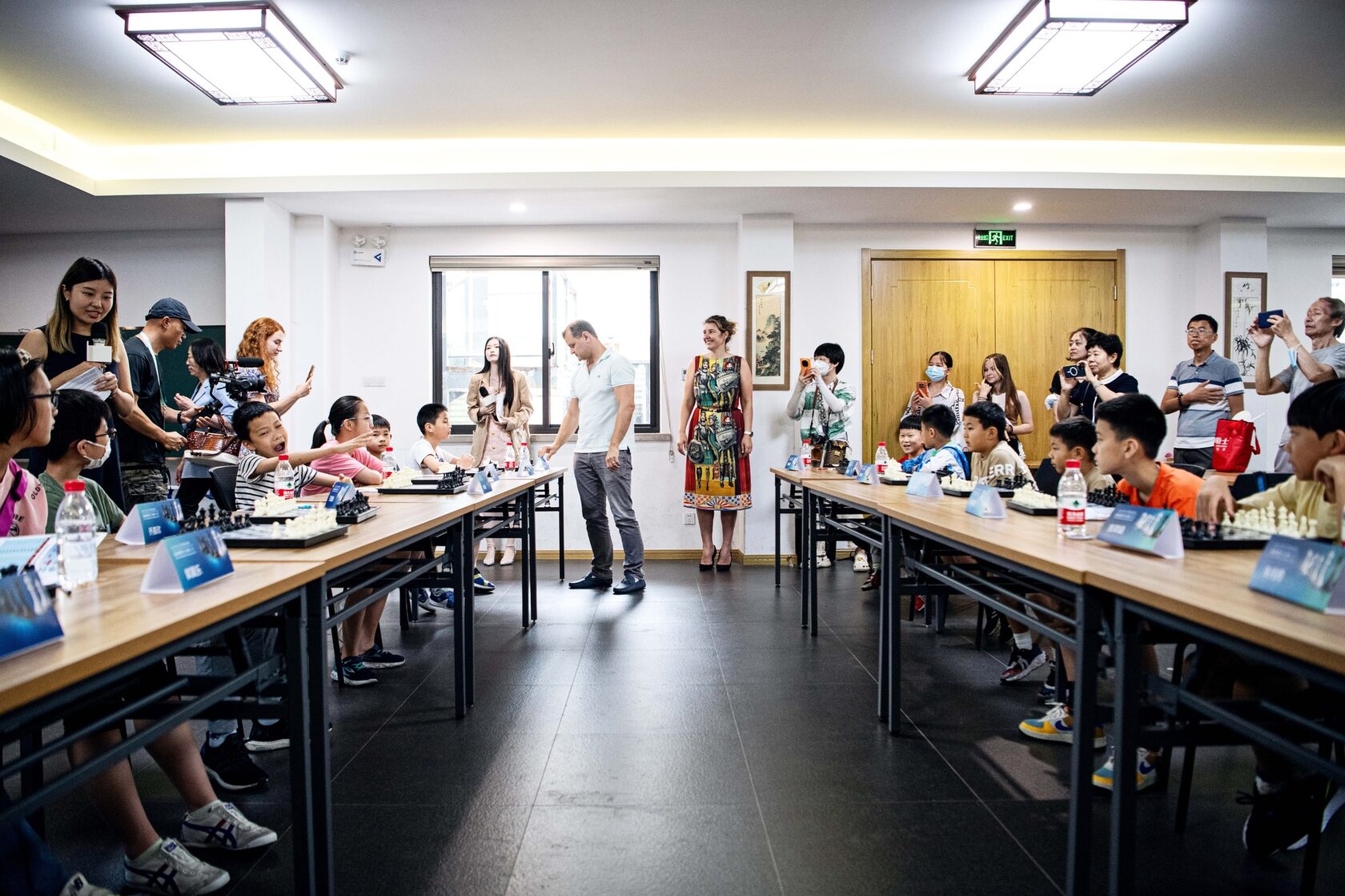 In Shanghai, tournament officials visited the local brain games school which is a branch of Shanghai Chess Academy.
WGM and Deputy Chair of FIDE Management Board, Dana Reizniece-Ozola delivered a motivational speech, and was joined by GM Alik Gershon, who is commenting on the games live on FIDE YouTube channel, for a simultaneous exhibition. "Am I challenging them, or are they challenging me?" wondered Reizniece-Ozola on her social media.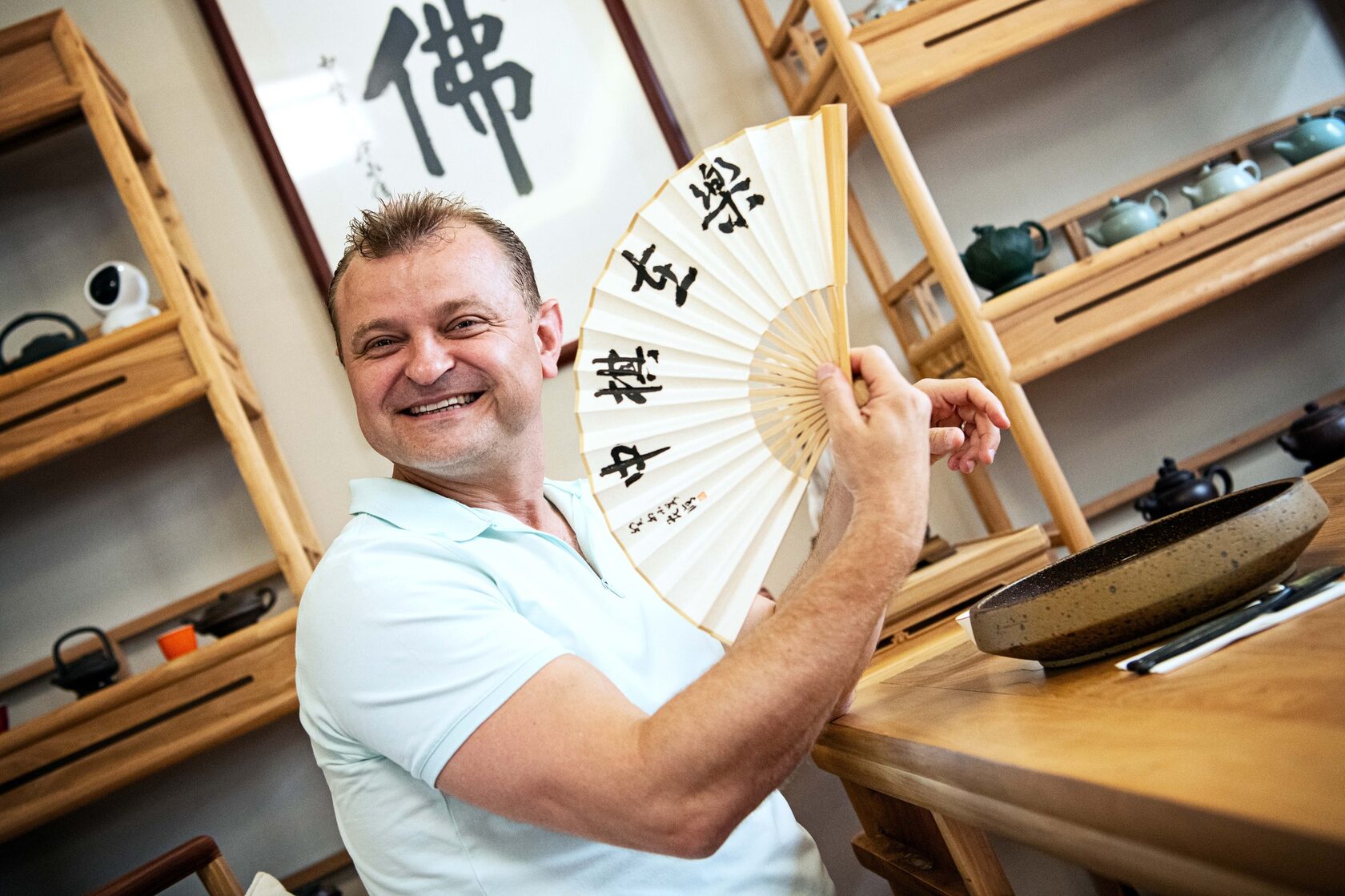 The organizers also prepared some traditional treats: a tea ceremony and flower arranging masterclass to get a taste of the local culture and relax body and mind.
When the competition moved to Chongqing for the second part of the match, our tireless chess enthusiasts were ready for new side activities there, too.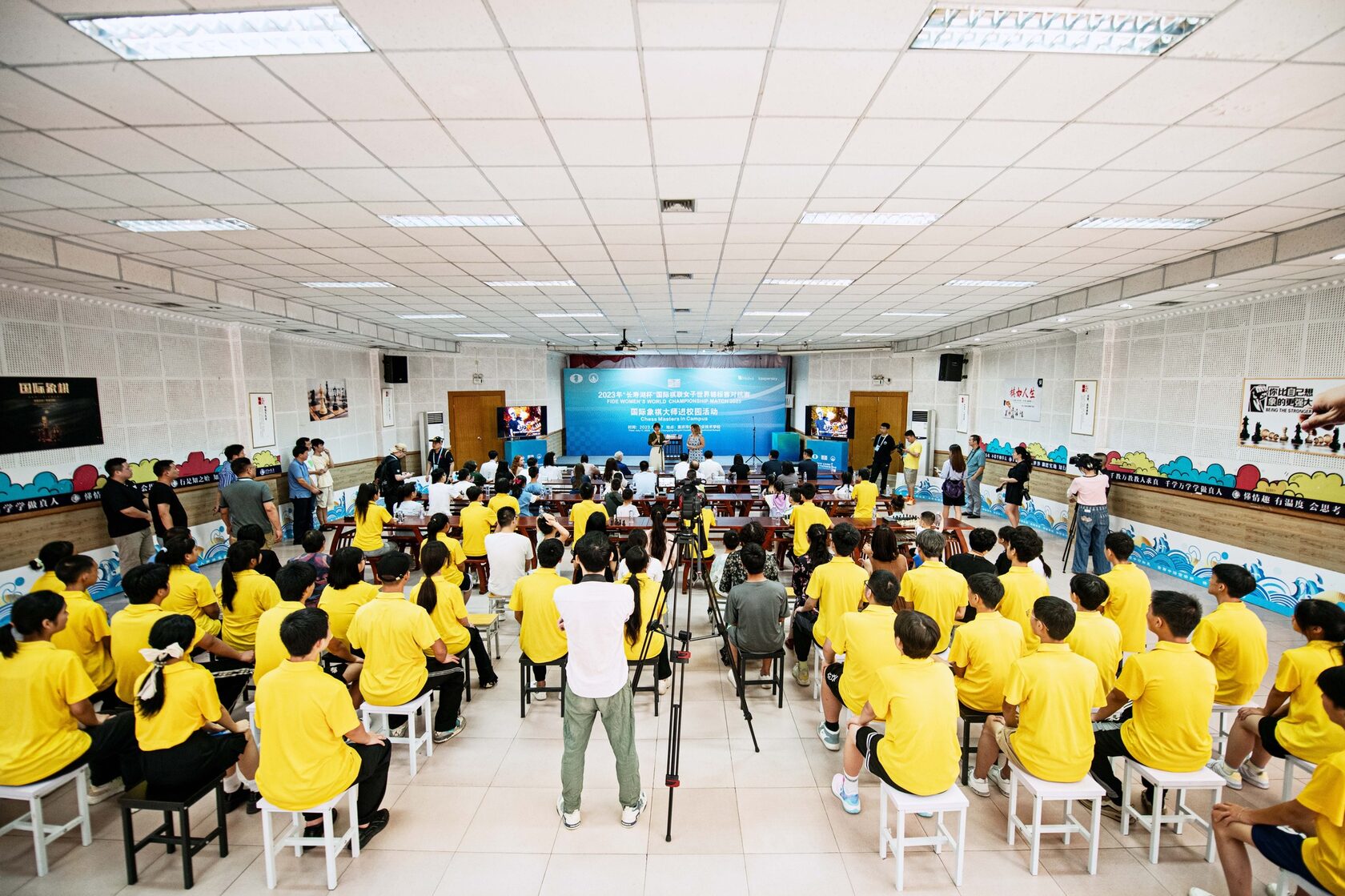 Xingzhi Vocational and Technical School children have chess lessons two times a week. Alongside painting, calligraphy, and other activities, they learn to play chess to develop their various talents. Dana Reizniece-Ozola gave a lecture on the lessons learned from chess and, together with GM Alik Gershon, played several demo matches against local children.
The day in Chongqing continued with a visit to China Longevity Museum, strolling along the historical streets of the Asian Quarter, and a climb to the Puti Mountain Temple. Amazing sights that every visitor to Chongqing must see!